Step-by-Step Startup Wizard
We are pleased to inform you about the added startup wizard that will elevate your experience with Postus to new heights!
We understand that starting a project can sometimes be a daunting task, but not anymore! With our brand-new startup wizard, we've simplified the process for your convenience. This user-friendly feature guides you through every step of project creation. You can effortlessly name your project, provide a website link (if applicable), and describe your project in three concise sentences or keywords. Plus, we've added the ability to set your project's time zone and default posting hours and days.
Want to approve posts before they go live? You can do that too!
Multiple Languages
Communication is key, and we've taken it a step further by expanding our language offerings. We have added multiple new languages you can choose from for your Postus project, giving you even more options to tailor your project to your audience. Select the language that resonates best with your target audience, making communication more effective and meaningful than ever before.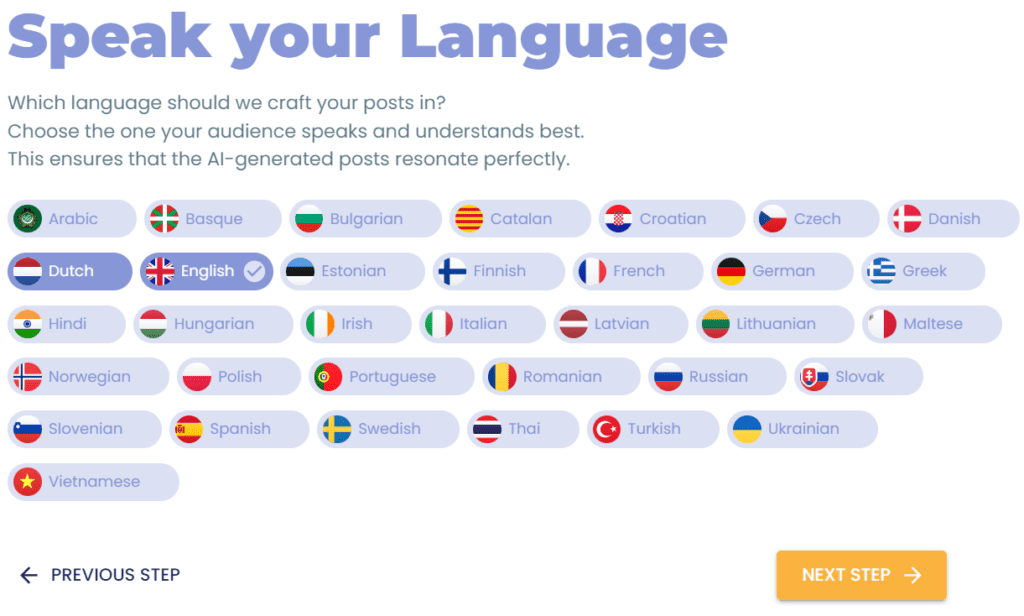 Post Mood Selector
Your brand's voice matters, and we've made it easier than ever to express it with our new tone selection feature. Personalize your content with our new tone selection feature. You can now choose between formal, neutral, friendly, and funny tones for your generated posts. This adds a whole new level of creativity and engagement to your content!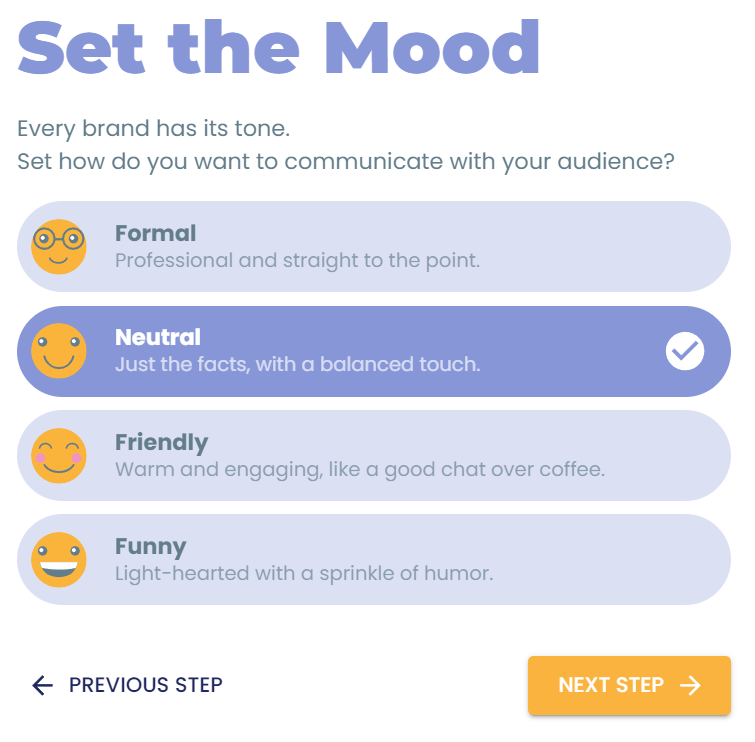 These updates empower you to create, connect, and engage with your audience on a whole new level. We're dedicated to making your Postus experience exceptional, and these features are just the beginning. Join us in embracing these exciting enhancements, and watch your online presence thrive like never before!